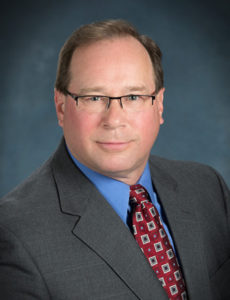 Scantek, a leader in sound and vibration measuring equipment sales, service and calibration announces the appointment of Ed Okorn as President. Mr. Okorn will be assuming the responsibilities of president from Mr. Steve Marshall who has held the position for the past nine years. Mr. Marshall has agreed to continue his tenure by overseeing the re-accreditation of the Scantek Calibration Lab. Scantek's Board of Directors recently approved a long-term strategic plan for strengthening their market share in North America, specifically in the building and environmental acoustics, military and aerospace, automotive, and industrial applications. Mr. Okorn was appointed to implement this new plan to expand Scantek's position in a variety of industries as a leading supplier for high quality sound and vibration measurement solutions. The Scantek Board of Directors also recognizes Mr. Marshall's accomplishments and offers their deepest gratitude for his years of service.
Experience as a primary driving force
Mr. Okorn is a customer-focused business manager with 25+ years of high-tech sales, marketing, and engineering leadership success. He has a BS in Physics w/Minor in Math and an MBA in Systems Management/Project Planning and a proven track record in converting technology into business opportunities within the automotive, R&D, industrial, medical, and government markets. He explains: "My ability to effectively communicate on both technical and business levels, coupled with my proven ability to develop and grow new relationships and find new business opportunities will assist me in building strong customer relationships in North America." Mr. Okorn also serves on the Foundation Board of the Acoustical Society of America (ASA).
Developing vertical business relationships
Mr. Okorn has been tasked by the Scantek Board of Directors with a number of long-term goals for the US market. Mr. Svein Arne Nordby, Chairman of the Board, elaborates: "The Scantek team will develop vertical business relationships with our customers and the companies we represent for our mutual success. We will also nurture existing and develop new applications where Scantek is appreciated for partnerships and market share."
Scantek is the leader in providing solutions for sound and vibration measurement instrumentation. They represent leading-edge, world-wide manufacturers of sound and vibration instruments with the primary lines: Norsonic, Rion, and DataKustik. Scantek also offers NVLAP ISO 17025 accredited calibration services of any brand of sound and vibration instrumentation.
For more information, contact Ed Okorn, President, Scantek, Inc. at 800-224-3813 or visit www.scantekinc.com.